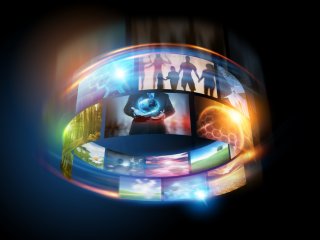 Description
Objectives
Materials
Approvals
System Requirements
General Information
Whether you want to give a sales presentation to a new client, share some ideas with your staff, or give a speech to key stakeholders, Microsoft® PowerPoint™ 2016 gives you the tools you need to create attractive visual aids that support your words while helping your audience remember your key points. This course on Microsoft PowerPoint 2016 for Beginners gives a basic overview of PowerPoint for users who have little or no PowerPoint experience.
After completing this course, you should be able to:
Recognize how to start a new presentation from scratch or from a template.
Identify the tools available to customize a presentation.
List ways to enhance a presentation using images, graphics, audio, video, and transitions.
Recall how to save and print a presentation.
Recognize how to prepare for and deliver a presentation.
All materials are included in this course.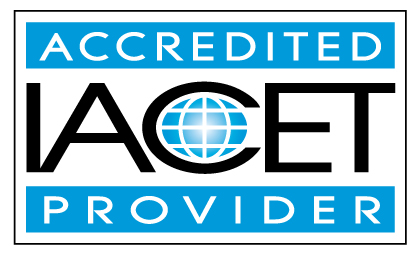 Ed4Online has been approved as an Accredited Provider by the International Association for Continuing Education and Training (IACET). In obtaining this accreditation, Ed4Online has demonstrated that it complies with the ANSI/IACET Standard which is recognized internationally as a standard of good practice. As a result of the Accredited Provider status, Ed4Online is authorized to offer IACET CEUs for courses and programs that qualify under the ANSI/IACET Standard.
The Continuing Education Unit (CEU) was created by IACET as a measurement of continuing education. One (1) IACET CEU is equal to ten (10) contact hours of participation in an organized continuing education experience under responsible sponsorship, capable direction, and qualified instruction. Under IACET's care, the IACET CEU has evolved from a quantitative measure to a hallmark of quality training and instruction. For more information on IACET, visit www.iacet.org.
Internet Connection
Broadband or High-Speed - DSL, Cable, and Wireless Connections
*Dial-Up internet connections will result in a diminished online experience. Classroom pages may load slowly and viewing large audio and video files may not be possible.
Hardware Requirements
Processor - 2GHz Processor or Higher
Memory - 1 GB RAM Minimum Recommended
PC Software Requirements
Operating Systems - Windows Vista, Windows 7, Windows 8 or 8.1
Internet Browsers - Google Chrome is highly recommended

Cookies MUST be enabled
Pop-ups MUST be allowed (Pop-up Blocker disabled)

PowerPoint Viewer (if you do not have PowerPoint)
Adobe PDF Reader
QuickTime, Windows Media Player &/or Real Player
MAC Software Requirements
Operating Systems - Mac OS x 10 or higher  with Windows
Internet Browsers- Google Chrome is highly recommended

Cookies MUST be enabled
Pop-ups MUST be allowed (Pop-up Blocker disabled)

PowerPoint Viewer (if you do not have PowerPoint)
Adobe PDF Reader
Apple QuickTime Media Player